Cat Food Vs Dog Food Price: Which Is Cheaper? Is the difference between cat food and dog food? Is the battle for cheap dog food vs. expensive dog food worth it?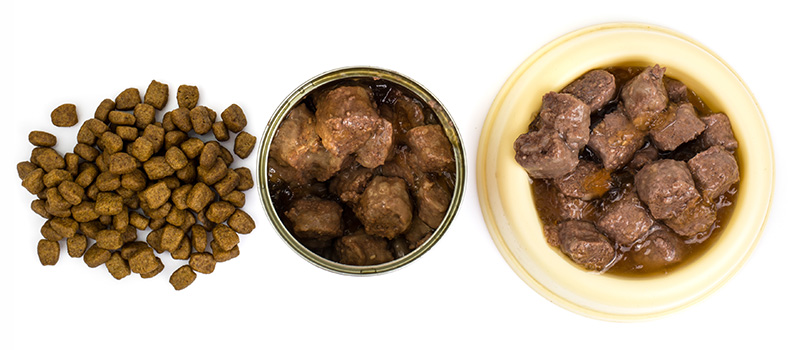 Why Is Cat Food More Expensive Than Dog Food?
Why is wet cat food so expensive? Is expensive cat food worth it?
You probably wonder why the food for cats is almost often more expensive, and you're getting a much lower weight or volume each time. You open both packs of food for your pets and compare them. They tend to look the same, and they smell like, too, unless the dog food is beef, and the cat food is made of tuna. But what's the real difference between these items, anyway?
The naked eye cannot measure the difference – cats have different nutritional needs compared to dogs. Felines have a much higher demand for certain nutrients. To deliver on that demand, the manufacturers have to use more expensive ingredients (or more of the good stuff), so the cat food does a good job of maintaining food for adult cats.

There are different cat food classes, too, and we're sure you can find the cheaper brands. However, these cheaper brands are often a questionable choice as they have more extenders or fillers than higher-quality brands.
This has been a perineal problem for the cat food industry because manufacturers continue using grain products as extenders or fillers for kibble and other cat food types, even though they know full well that cats are obligate carnivores meaning they don't eat anything else apart from meat.
According to animal experts, a lot more goes on in cat food production than dog food. The look and feel might be the same, but that's where the similarity ends. In reality, dogs have a much higher tolerance when it comes to nutrition, and as for cats – they need to have a more precise ratio of nutrients. Otherwise, a cat runs the risk of being malnourished, which can produce longer-term effects on your pet feline.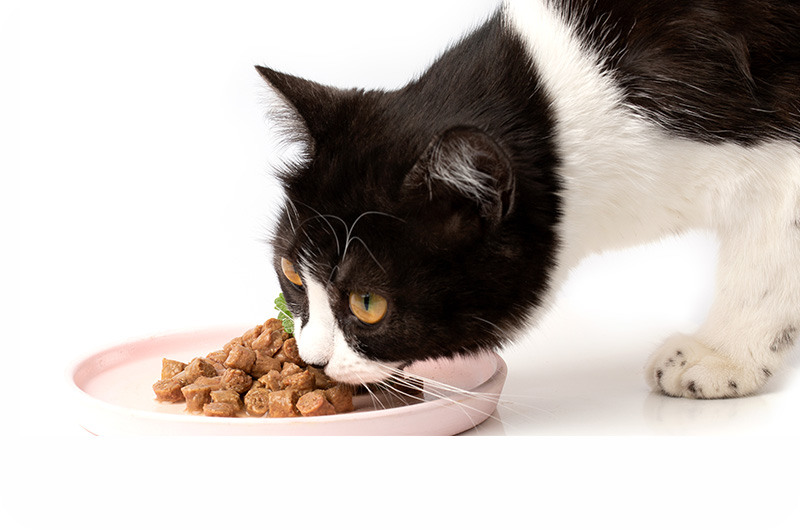 Is Expensive Cat Food Better?
The cat food brand that you rely on for your cat's daily needs will be the only thing it will have to maintain its health. Not much else determines the health of a feline, more than what it eats daily. Therefore, it's fairly common for cat owners to wonder if they should be getting more expensive meals for their pets or not. Cat food brands are just one part of the equation; you have to match the cat food brand and its nutritional content with the cat breed's needs in question—the bigger and more special cat breeds. Luckily, you can start comparing brands online. You can match different nutritional values across brands and cat food variations to find out which one offers the most value in feline nutrition.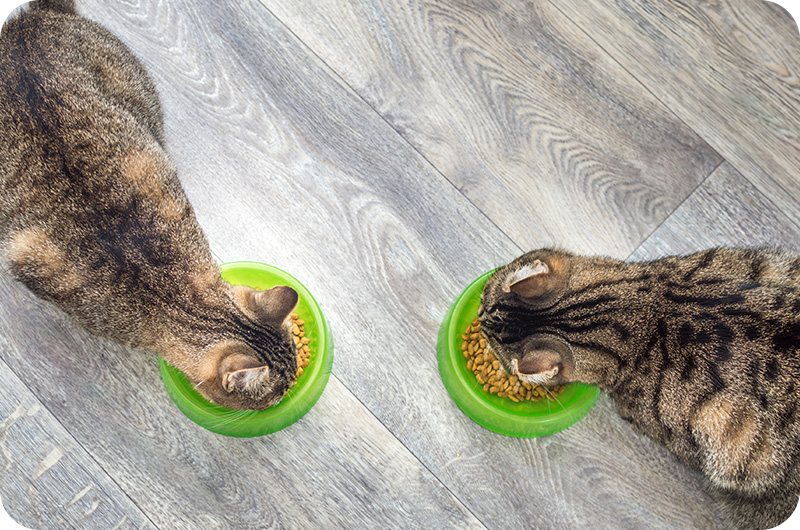 Is Cat Food Higher in Protein Than Dog Food?
Cat food tends to have higher levels of usable protein compared to commercial dog food. Again, this is because felines require more protein for every pound of weight that they have, and cats also have much smaller stomachs. What are the implications?
If a smaller animal has a much smaller stomach and a smaller mouth, then every morsel of food has to deliver a concentrated dose of calories and nutrients. Dogs are several times larger than cats, so even if the food is of lower quality, a dog can technically eat more of it to gain the protein and calories that it needs for the day.
Dogs can also be coaxed to eat almost anything. Dogs will even eat stuff that isn't supposed to be eaten in the first place. So, from a dietary perspective, it is fairly easy to spot why dog food and cat food can't be compared. Cat food has to be more precise, and while dog food can be less nutrient-packed, there is plenty of leeway's because dogs are not obligate carnivores, unlike cats.
Can you give your dog/s cat food simply because they will eat anything?
Unfortunately, we can't say that this is a safe practice because most cat food brands are boosted with additional fat (because they are needed). Dog breeds more sensitive to fat intake may not benefit even from cat food's rare treats. In general, it's not a very good idea at all, so it's best to give your dogs some dog-appropriate treats instead.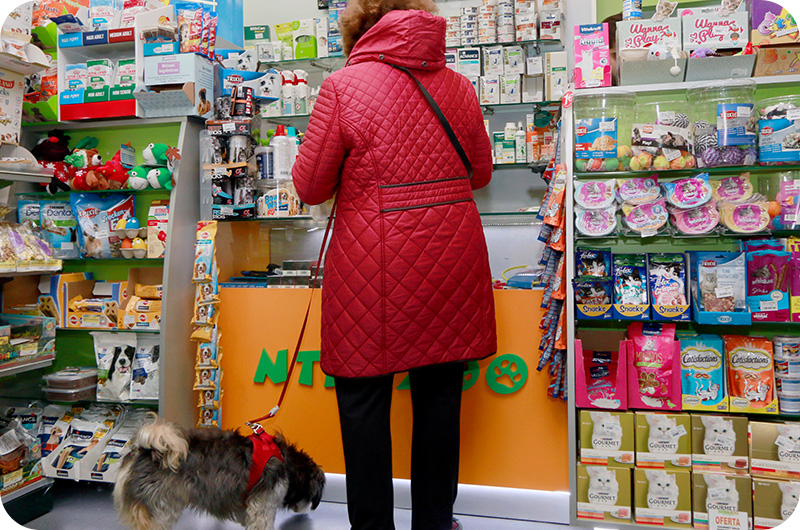 Cat Food Vs Dog Food Price
There are plenty of budget dog foods in supermarkets precisely because dogs can survive on lower quality meals than cats. On the other hand, felines are a bit trickier to maintain with lower quality kibble because these cheaper brands tend to have more flour or extenders. The extenders are generally unhealthy for the cats because they don't need that many carbohydrates to get by. An all-meat diet is best for cats.
If you're thinking of reducing your cat food costs, you may want to engage in what is called mixed feeding. Mixed feeding entails using primary protein sources like fish, chicken, and other meats and then combining them with specialized cat food. Both types of food are very wholesome, and they're going to be good for your cats. But we will not rely on the whole food alone (e.g., boiled chicken breast) because cats need nutrients that are not readily available from the boiled chicken breast alone. We want to make sure that your cat is still getting an ideal number of vitamins and minerals, which can only be found in cat food.
Next on your reading list: