Similar to people, domestic cats are frequently evaluated based on their color, and the media and folklore contribute to perpetuating these preconceptions. Take, for example, the aloof, arrogant white cat that sells Fancy Feast cat food and the eerie pictures of black cats, who are often linked with ill luck and witches, especially around Halloween.
Typically, black cats are stereotyped owing to superstitions, including the typical all-black cat with yellow eyes. In addition, black and white cat breeds have had their share of myths through the decades. People also ask – what breed is an orange and white cat? What breed is a black and white cat?
There are many variations of black cats, including the all-black cat with white paws. Black and white cat breeds, on the other hand, are somewhere in between as many pet owners view them as fascinating and friendly.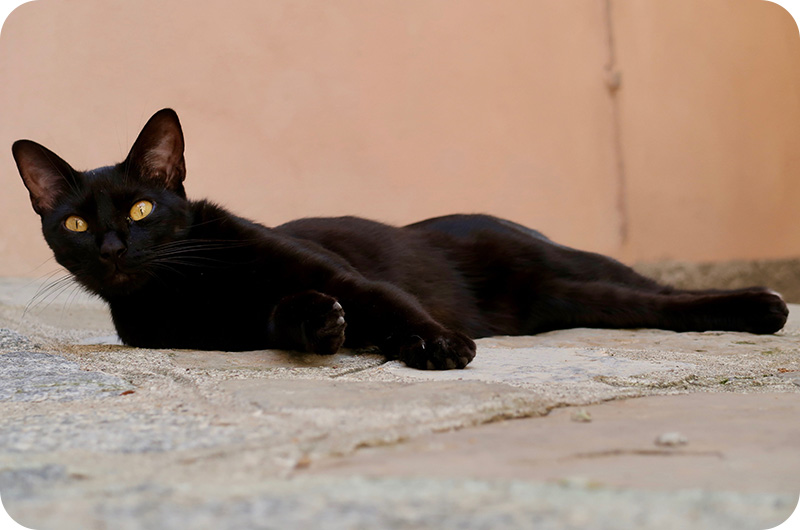 Concerned with the correlation between cat color and adoption rates, one study polled 189 cat owners. They found they were more inclined to attribute good personality qualities to orange cats and less favorable ones to white and tortoiseshell cats. Orange cats were viewed as friendly, white cats as distant, and tortoiseshell cats were viewed as intolerant.
The findings are significant because they imply that feline stereotyping might affect adoption rates at animal shelters.
There is no proof that these perceived distinctions between cats of various colors genuinely occur, but if people feel that some cat colors are more excellent than others, this might have severe consequences for cats.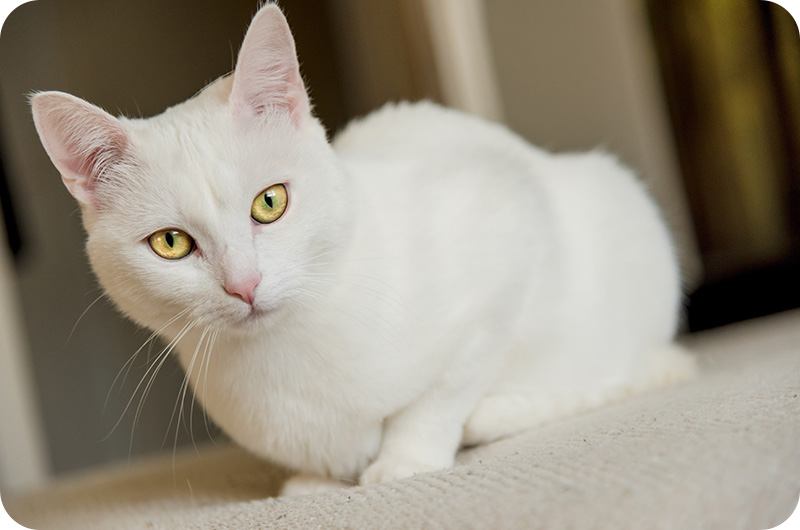 Are Black Cats Smarter Than White Cats?
There is no proof that color influences ability or intelligence in cats.
The majority of domestic cats are domestic shorthairs. These cats come in various hues and patterns, but they all have the same lineage. In other words, a single litter can have black, orange, and calico kittens. Despite their different fur colors, these siblings are likely to share a great deal.
Nonetheless, individuals continue to believe that cat color affects personality. According to one study, black cats may manage indoor living and congestion better than tabby-pattern cats. Calico cat owners claim their felines have a "different" cattitude than felines of other colors. This gene may be related more closely to the personalities of the earliest domesticated cats since red fur is an early mutation. A study of 84 British Shorthair kittens indicated that red, cream, and tortoiseshell (with the "red" gene) threw tantrums and struggled to flee for longer than kittens of other colors when handled by new persons.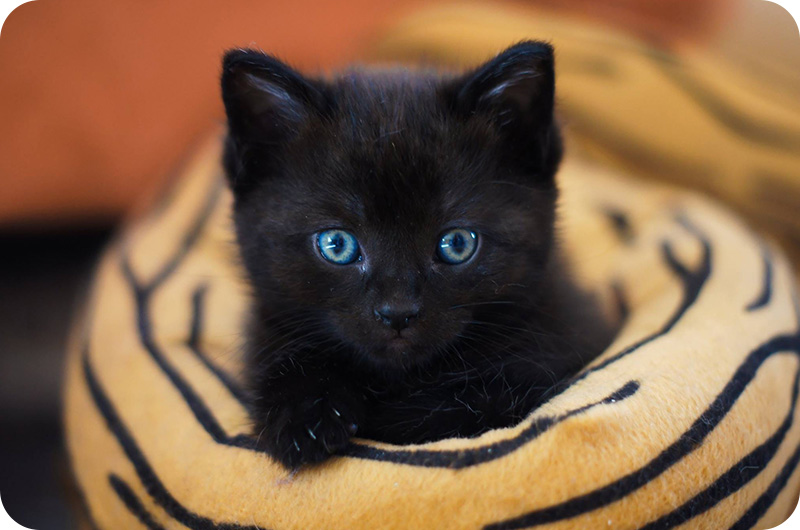 Are Black Cats More Affectionate Than Cats?
Claims that black cats are more affectionate are purely anecdotal, meaning they were stories by cat owners.
Black cats are identical to other felines. They may be affectionate and generous or demanding and distant. Numerous individuals assert that black cats are more affectionate than other felines, and all black cats I've known have been highly affectionate.
There are other reasons to love black cats, though: black fur will not show up on black clothing, so if you're wearing black sweatpants or a little black dress, you won't have to worry about those tiny black hairs revealing your cat-loving identity.
Black matches everything. Having a black cat on your lap has a slimming effect. Regardless of your décor or color preferences, black is the ideal complementary hue, just as a black cat's personality might be the ideal counterpart to yours. Bombay is an endearing breed recognized for its sleek black coat and beautiful golden eyes. Their moniker is "parlor panther" because of their likeness to the large animal.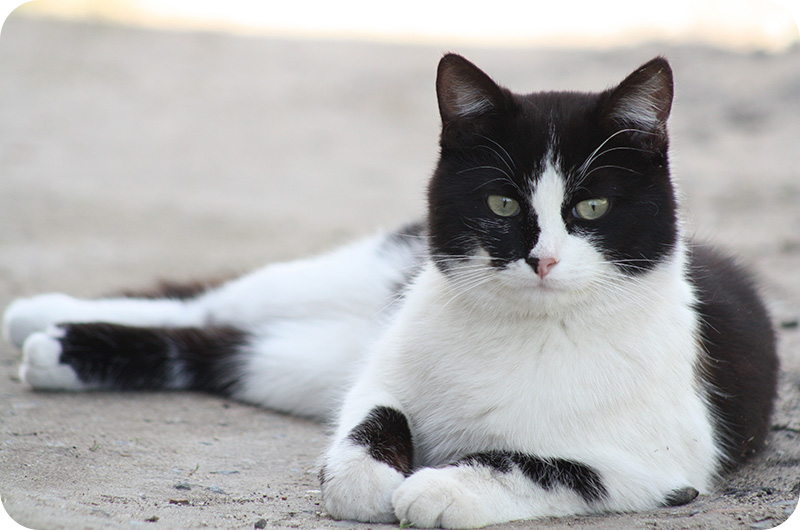 Are Black and White Cats the Best?
A black and white cat possesses an undeniable aura of swagger. Of course, these two-toned kittens are among the best-dressed cats in the world; nevertheless, what more can we learn from these stylish felines?
These beautiful bicolored animals do not qualify as their breed. Instead, a tuxedo cat's unique appearance is solely attributable to his two-toned coat pattern, which, as we've found, may take various forms.
Black and white cats may be found in several breeds, such as Maine coons, American, British, Exotic shorthairs, American curls, Manx cats, Munchkins, Persians, Orientals, Siberian, and Scottish folds. Even though these black and white cuties may be found in several breeds, we still consider them unique.

In addition to the standard "tuxedo" appellation, black and white cats have a variety of cute monikers, such as magpie, pied cats, patched cats, Harlequin cats, and Felix cats (after Felix the Cat, the famous animated feline from the silent film era).
These well-dressed felines also lend themselves readily to a variety of enticing names. In addition to their striking coat, the eyes of black and white cats are primarily green. Green eyes are commonly associated with supernatural abilities. While this is debatable, we cannot deny that these cats' eyes have enchanted us. Although the correlation between coat color and personality is primarily anecdotal, many pet owners assert that their black and white cats are very friendly, clever, loud, and energetic. In either case, these handsome felines have won the hearts of many devoted animal lovers.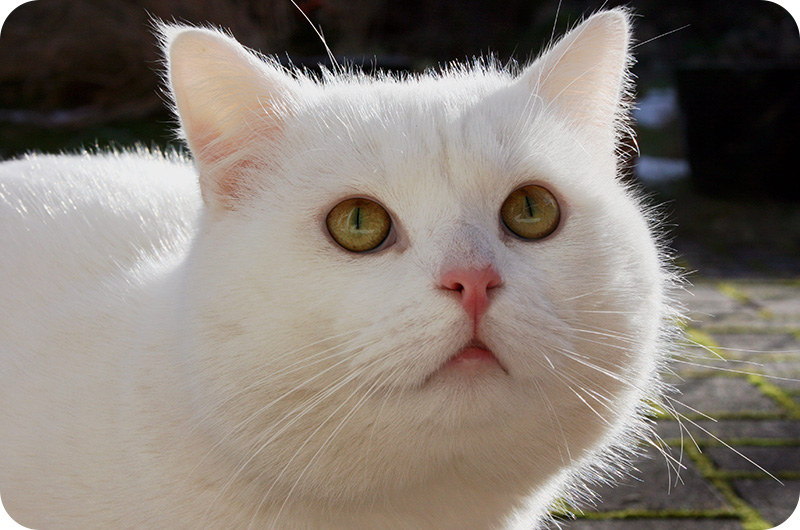 What Color Cats Are the Friendliest?
Color does not influence the friendliness of a cat. Therefore, all cat colors can be potentially friendly to first-time owners.
Since cats never respond to this question, experts have turned to pet owners for insight. According to a UCLA research, respondents considered orange cats the friendliest, whereas white cats were deemed aloof, and tortoiseshell cats had too much "attitude."
In separate research, female cats with gray-and-white, black-and-white, or orange coats and calico cats were the most hostile in all three environments. During vet appointments, gray-and-white cats displayed the highest levels of aggressiveness. The poll also found that black-and-white cats were the most likely to respond adversely when handled, while calico cats were more likely to grow agitated. On the aggressiveness scale, black, white, gray, and tabby cats scored lowest. Although these studies give some fascinating information, they cannot determine if specific personality characteristics are connected with various coat colors. Respondents based their responses on their individual experiences. It is possible that what one individual perceived as violent conduct was perceived by another as lighthearted behavior.

Your cat's early years are crucial to forming their personality. The American Association of Feline Practitioners reports that kittens do not acquire a phobia of humans if they interact with humans between 3 and 9 weeks. However, if socialization with humans is delayed, kittens might develop a phobia of humans and become shy. In some circumstances, kids will gradually overcome their concerns, but they may remain apprehensive around strangers.
Also, cats inherit characteristics from their parents. If one or both parents are easygoing and friendly, their kittens may exhibit the same characteristics. Cats who are shy or jumpy despite having socialized with humans as kittens may have acquired the habit from their parents.
Other elements may also influence how a cat's personality is perceived. For instance, some white cats rated "aloof" in a poll at the University of California, Berkeley, may have hearing issues. 65–85 percent of white cats with two blue eyes are deaf, compared to 40 percent of white cats with one blue eye and 17–22 percent of white cats without blue eyes.

Next on your reading list: