Royal Canin Hydrolyzed Protein Dog Food: Is Royal Canin hydrolyzed protein suitable for dogs?
Hydrolyzed protein dog food is a prescription dog food used for treating a variety of conditions in canines. Protein is an integral part of carnivorous and omnivorous diets. Dogs need protein mainly to build muscle, joints, and bone.
Like other animals, dogs break down dietary protein in smaller building blocks called amino acids. The dog's body uses amino acids for growth and repair. However, in some instances, some dogs develop an adverse immune response to dietary protein. Such a condition can be resolved by providing hydrolyzed protein instead of regular protein.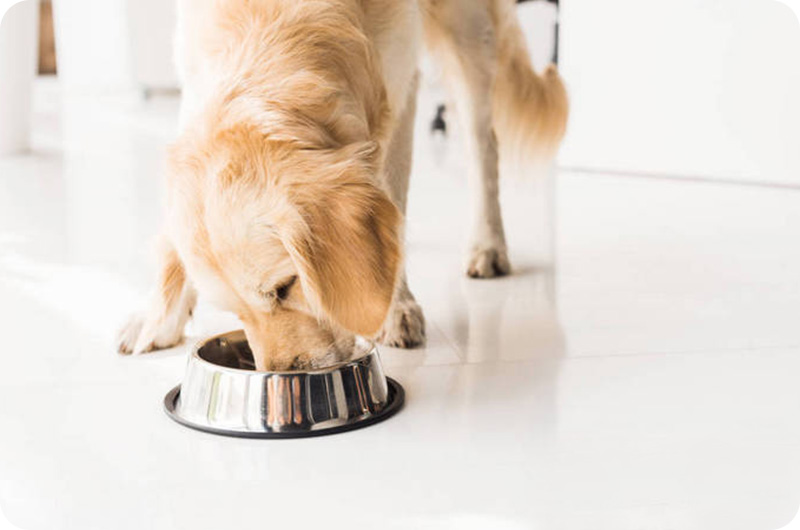 Hydrolyzed protein has already been broken down into constituent parts. The protein becomes so small that the canine immune systems no longer react to it, and the dogs can appropriately utilize the protein. Veterinarians typically turn to prescribing hydrolyzed protein in dog food when their patients have food allergies (protein allergy) or of the animal is suffering from IBD or inflammatory bowel disease.  
The Royal Canin brand of dog food boasts what the company calls "tailored nutrition," which says that they have unique recipes to meet different dogs and cats' different dietary needs. At the core of this is the technology that renders protein more usable if the animal has a present condition or disease that prevents it from utilizing protein properly.

Low-Protein Dog Food: Is low-protein food suitable for dogs?
Healthy dogs thrive with a high protein diet. However, some dogs develop health conditions that prevent them from utilizing protein properly. When such chronic conditions arise, having a lot of protein can harm your dog. The solution is to change the ratio of protein in the diet. A veterinarian may prescribe a modified diet with a lower protein content to reduce the onset of painful or debilitating symptoms. This diet modification is done to improve the overall health of the canine.
According to the experts, a dog's diet must have about 18% protein (dry matter). We emphasize "dry matter" here because the addition of water to a dog's diet reduces or dilutes the protein content. Dry food tends to have higher protein content per cup than wet food. Do not include the water content in the assessment of the protein content per serving.
Dogs with liver problems, kidney problems, and bladder stone formation are candidates for a lower-protein diet. These organs metabolize proteins, and when the protein content of the diet changes, these organs are not as strained, and you can slow down the onset of disease in your dog. Take note that when a dog suffers from a chronic failure or degeneration of a vital organ, the change in the diet will be permanent.
According to endocrine experts, by reducing the amount of protein in a sick dog, you help the dog hold on to the protein it already has. Protein loss is familiar with dogs that suffer from kidney issues, and with lower protein in the diet, you are setting your dog up to keep more protein in its system.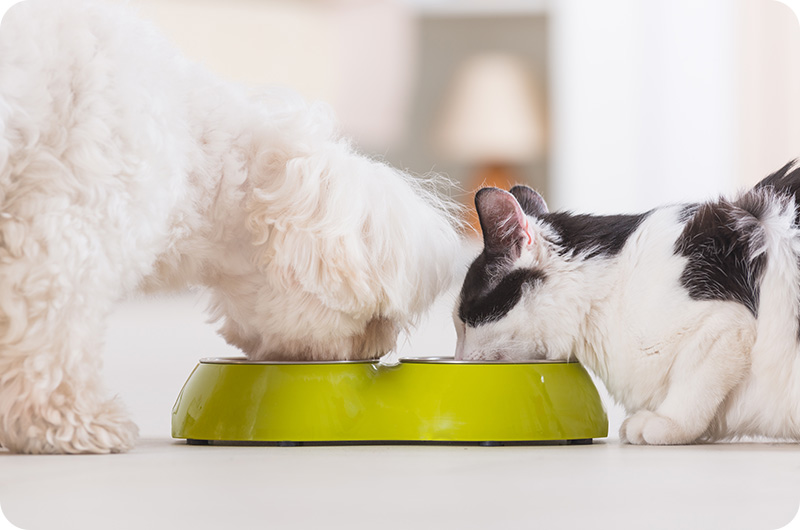 We do not recommend designing a low-protein diet for your dog.
A board-certified veterinarian should only do this. Some people make decisions about their dog's diet that don't align with their knowledge or experience, and these decisions can be dangerous for your dogs. Some people even make 'vegan diets' for dogs, which can be outright toxic to dogs. Please don't risk it.


Chicken-Free Dog Food: Is no-chicken dog food good for dogs?
Chicken is a regular component of dog food. Ground chicken entrails and slaughterhouse waste are used for dog food and cat food because they contain many proteins, calcium, oils, and fat. Slaughterhouse refuse may not sound palatable at all, but in reality, these refuses are highly nutritious and provide the best type of nutrition to animals. They are of higher nutritional value than plant-based proteins and ingredients.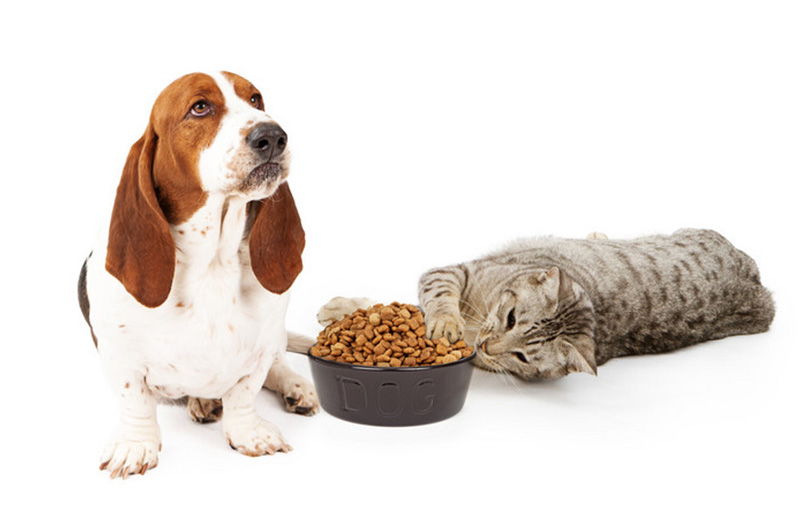 So, when is no-chicken dog food better for canines?
We go back to why it might be necessary in some cases. Some dogs develop health conditions that no longer permit them to digest certain classes of food. Dogs with food allergies, like humans, may be able to digest proteins from chicken, but at the cost of debilitating allergic symptoms.
When a veterinarian diagnoses a dog as having a chicken allergy, the owner has no choice but to shift to another food type before the allergy worsens. Chicken is part of the list of the most common allergic triggers in dogs. Other common allergens include fish, rabbit, pork, soybean, eggs, dairy, and beef.
Cooked chicken can also be problematic to some dogs because they tend to swallow the bones whole. The bones of chicken can puncture the lining of a dog's gastrointestinal tract and cause potentially life-threatening bleeding and internal infection.

Low Carb Dog Food: Is a low carb diet good for dogs?
To be clear, dogs do require a small number of carbohydrates per meal. This is not to say that they should be given a larger nutrient ratio, but they still need some. This being the case, let's focus on the idea of a low-carb diet for dogs for a moment. Why does this need to be highlighted? The reason for the highlight is the fact that many brands of dog food include ingredients that are naturally high in carbohydrates. These dog food brands claim that they're offering a balanced diet, but in reality, they're using ingredient fillers that provide more carbohydrates than dogs need.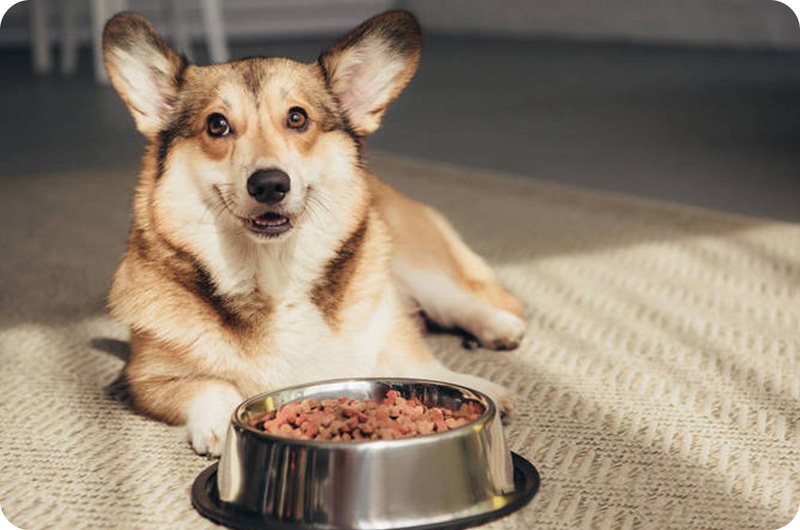 Again, to be clear, carbohydrates won't kill your dog, nor are carbohydrates toxic. However, the quantity leaves a lot to be desired. Canines' ancestral diet isn't familiar with carbohydrates the way these are processed and given to dogs now. Kibbles didn't exist thousands of years ago. The reasonable amount of carbohydrates in a dog's diet should not exceed 14%.

Next on your reading list: