Understanding dog food brands and dog food types are like going through a haystack sometimes. We have prepared an explainer for six types of dog food: Gravy Train dog food, high fiber dog food, high-calorie dog food, low sodium dog food, and low phosphorous dog food to equip dog owners better when they are buying new dog food for their pets.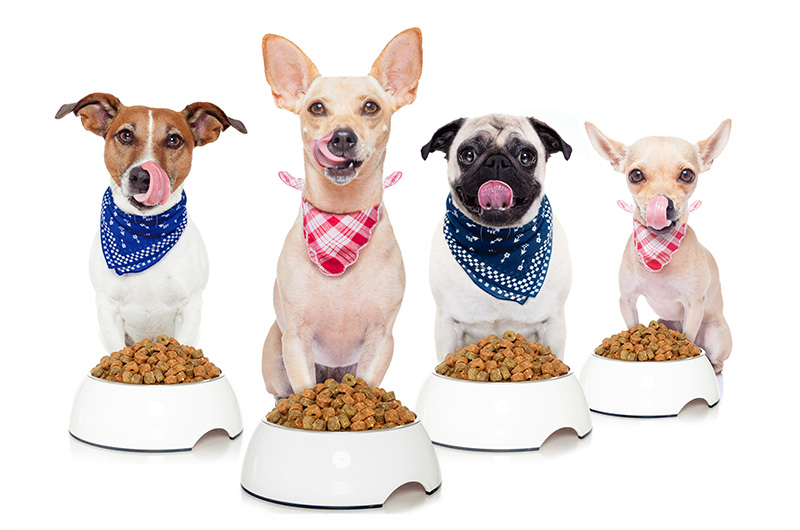 Gravy Train Dog Food: Is Gravy Train dog food good for your dog?
Gravy Train is a famous brand of dog food that is sold globally. A finer look at its ingredients reveals that there is nothing special about the dog food composition. The Beef Classic variant of Gravy Train contains 19% protein, 9% fat, and 64% carbohydrates.
The high quantity of carbohydrates reveals that it is not a low carb dog food, and dogs derive much of their carbohydrates and not protein. This dog food brand contains bone meal, meat, animal fat, middling from wheat, animal digest, and wheat flour.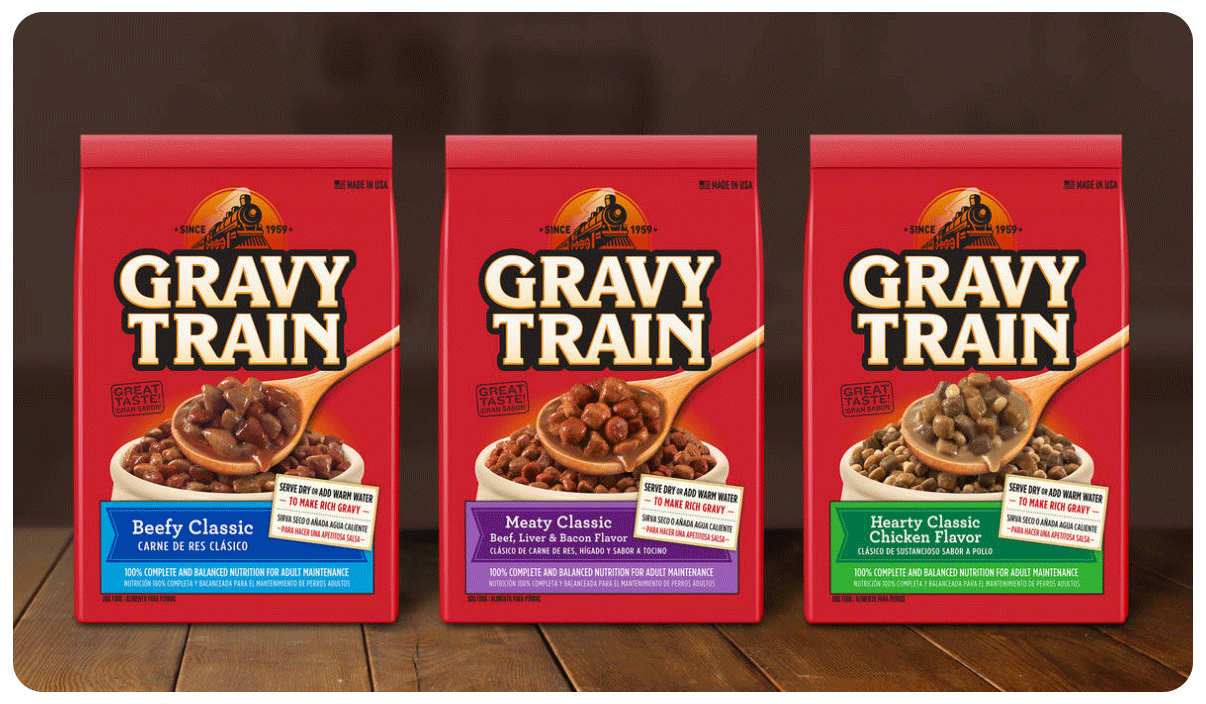 According to some reviews, the fact that this dog food also contains corn may be problematic as some dogs develop allergies to corn. Corn is standard throughout the dog food industry because it's cheap and can provide a massive punch of carbohydrates quickly once combined with other ingredients.
Soybean meal, on the other hand, is also an easy and cheap source of protein. Soybean meal is widely used for animal feed, not just dog food. The higher protein content of soybean meal does not detract from the fact that animal protein is still a better choice, as dogs can better utilize animal protein than plant protein, which is considered an incomplete protein.

High Fiber Dog Food
Some dog food brands have added dietary fiber. High-fiber dog foods are useful for dogs who have GI or bowel issues. A well-balanced diet for dogs includes dietary fiber regularly. While protein and fat are the essential nutrients, fiber helps with detoxification and regular bowel movement.
The American Kennel Club states that dietary fiber is often ignored or under-highlighted despite its usefulness in people's diets. If you have not been supplementing your dog's diet with fiber, there are many ways to add this nutrient.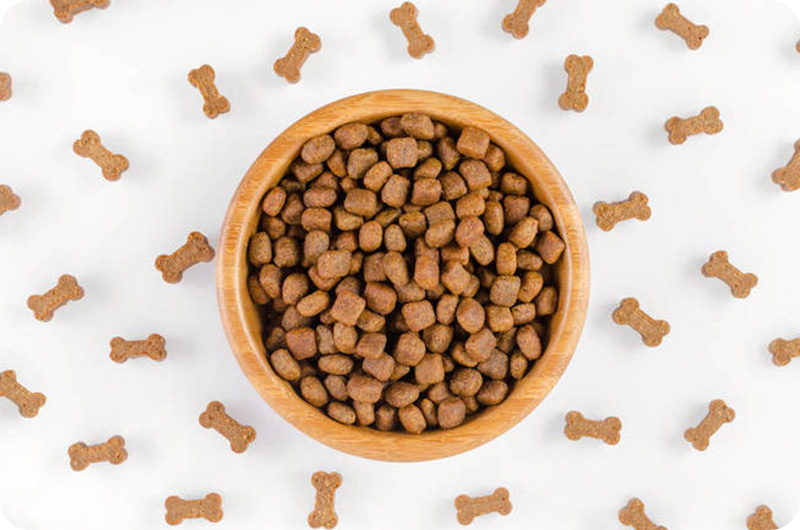 Note that not all dietary fiber sources are equal, and the quality of the high fiber dog food always matters. Adding dietary fiber to your dog's diet can help manage diabetes in canines, improve canine weight, and reduce instances of colon cancer and other chronic and degenerative conditions.

What happens if a dog has too much fiber?
If your dog has too much fiber, you may observe symptoms like diarrhea and other GI tract issues. However, dietary fiber constitutes only a small percentage of nutrients in most food items, so it's not likely that you will ever encounter a situation where your dog has had too much dietary fiber and becomes sick as a result.

High-Calorie Dog Food: How can I fatten up my dog?
If your dog is underweight, severely underweight, or has trouble packing sufficient weight to remain healthy, you need the aid of high-calorie dog food. Being underweight can be just as dangerous as being overweight.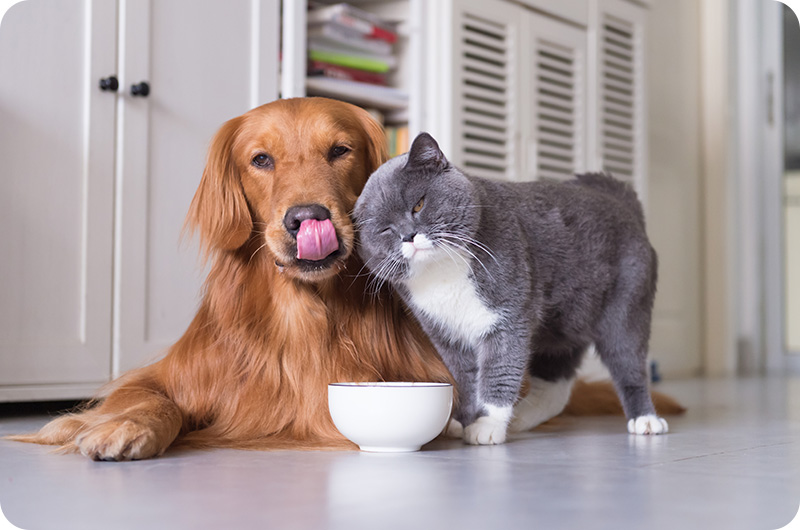 An underweight canine needs the same level of care and attention as an overweight one. Fortunately, if your dog has been diagnosed as being underweight, you can turn to dog supplements and higher-calorie dog food to fatten up your puppy.

Underweight dogs tend to exhibit multiple undernourishment signs, including poor eating patterns, pickiness with food, depression, coat issues or lack of a shiny coat, having no energy for play and active time, and obvious signs of malnutrition such as visible ribs and shoulder bones.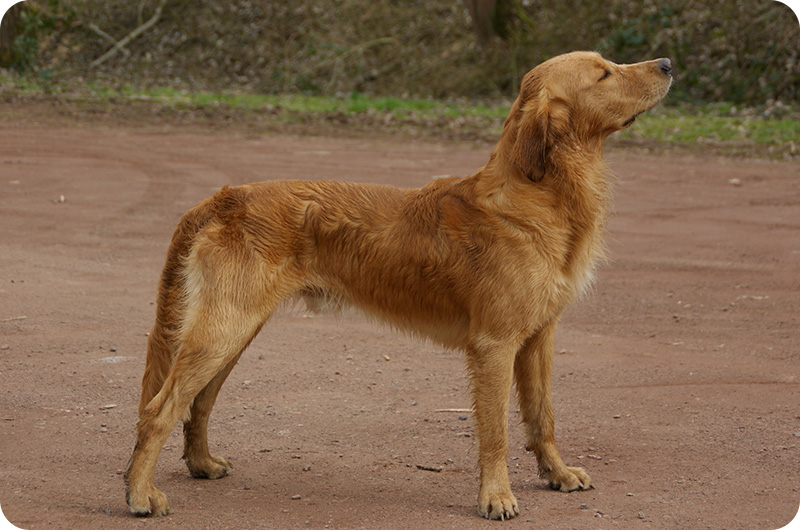 Low Sodium Dog Food
Some veterinarians will recommend a reduction in sodium intake depending on the state of health of the canine. The average consumption is no more than 0.5% sodium per 100 mg of food.
Sometimes, dogs need more sodium, so they are prescribed mild sodium or moderate sodium diets. Please do not give your dog a lot of salt, because, like humans, they can suffer terribly from having too much salt.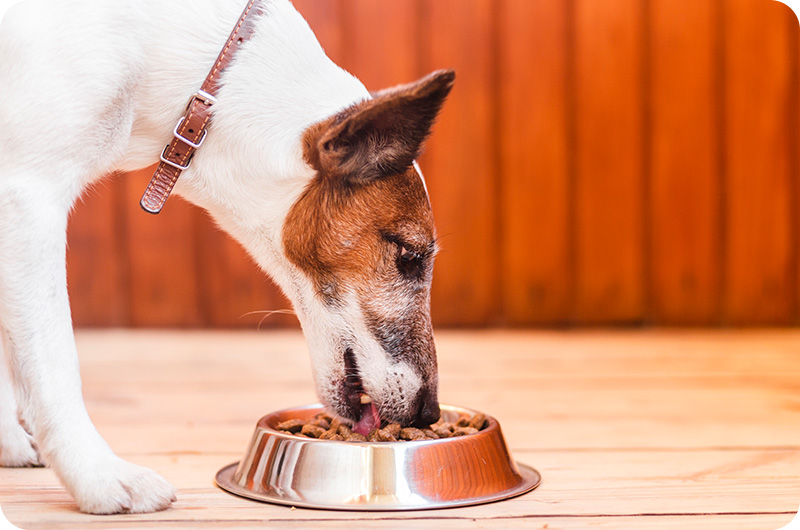 Is dog food high in sodium?
Generally speaking, dog food is not high in sodium. However, safe levels of sodium consumption vary for each dog. Dogs with kidney issues may be prescribed by vets with a lower-sodium and lower-protein diet to ensure that their organs aren't overworked needlessly.

Low Phosphorous Dog Food
Low phosphorous dog food is prescribed for dogs that suffer from CKF or chronic kidney failure. Despite the condition, they still need to eat carbohydrates and proteins, but the phosphorous content needs to be significantly reduced.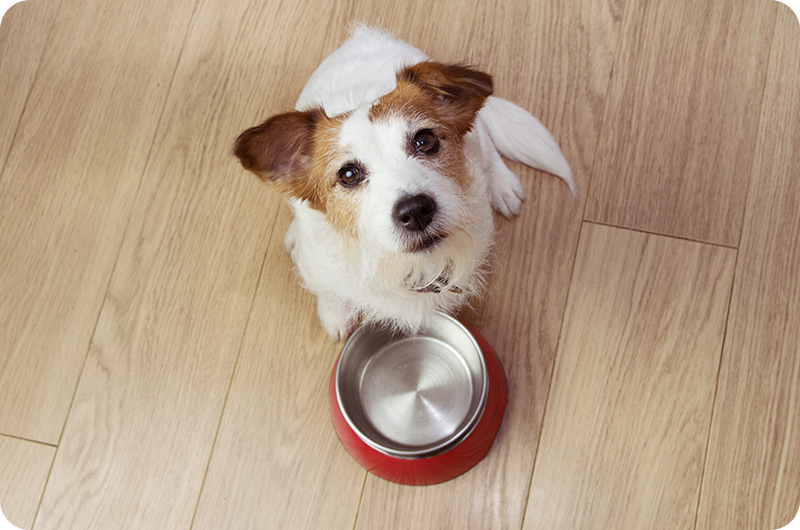 Apart from commercial dog food brands that are tagged as low phosphorous, vets also recommend providing cooked food items like red meat and vegetables to CKF dogs. CKF dogs don't need to suffer just because they're sick – they need a slight diet adjustment, and you can help prolong their lives, quickly.
Another adjustment that needs to be done is cutting down on the fat. Protein is essential to dogs regardless of the state of their health. However, you must track all the protein sources' fat content in your dog's diet. Instead of phosphorous, crushed eggshells may be used to improve the calcium content of your dog's diet. CKF dogs need more calcium.

What meats are low in phosphorus for dogs?
If your dog needs to consume low phosphorous food items, this means you can't give your dog just any kind of cooked meat. Based on a three-ounce serving's nutrient values, the top four types of meat you can provide a dog with kidney issues are skinless chicken thigh, skinless breast, beef sirloin, and pot roast (beef). It's safe to give your pooch tuna, King crab, lobster, and mahi-mahi.
Next on your reading list: