Best Dog Food for Pitbulls
Pitbulls originate from Old English Bulldogs that were a powerful class of dogs. In the 1800s, Old English Bulldogs were pitted against each other in cruel matches precisely because they could be strong and fight it out. How is this relevant to the Pitbull diet?
Pitbulls are a proud and robust line of dogs, and that kind of strength and stamina comes at a price. They need higher quality nutrition to maintain a healthy and robust body. This being the case, Pitbulls need to be fed dog food that has no grain and is higher protein than your average dog food.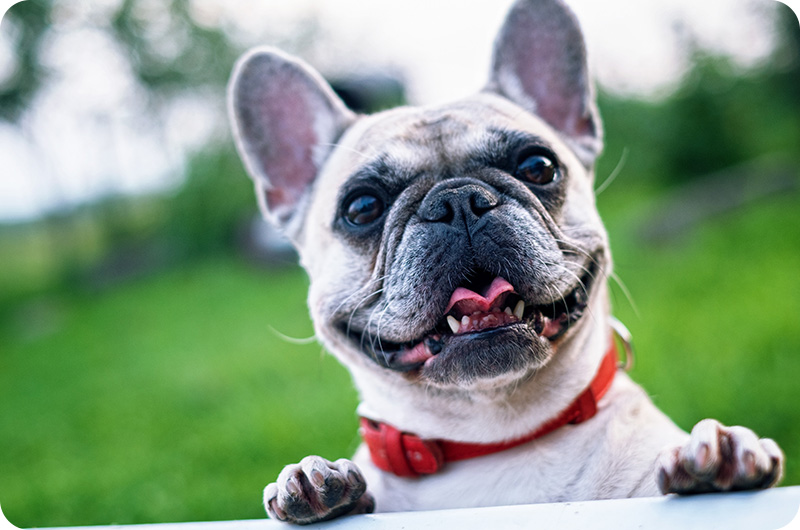 Taste of the Wild Grain-Free High Protein Dog Food first the bill for this class of dogs. The manufacturers advertised his dog food as being "high prairie" as it contains not your usual chicken or beef, but bison and venison, instead. Very fitting, as these two protein sources are virtually unknown outside the small circles of high-quality dog food brands that lean toward wild meat or game.
Feeding your dog Taste of the Wild can reduce the chances of malnutrition and untoward weight gain. This dog food is also packed with fatty acids, antioxidants, and additional superfood ingredients to help maintain your dog's skin and coat and improve optimal health.  


Best Dog Food for German Shepherd
Like the Pitbull, German Shepherds are a large breed of dogs that require optimal nutrition and higher than usual nutrient ratios to grow and develop well. Puppies and growing German Shepherds require higher protein in their diet.
As a German Shepherd is growing, it needs up to 22% protein (dry matter basis). Upon full adulthood, which takes place at around two years, the maintenance ratio for protein drops to most dogs' average ratio, which is 18%. German Shepherd pups also need 8% fat, which is 3% more than the usual 5% fat required by adult dogs.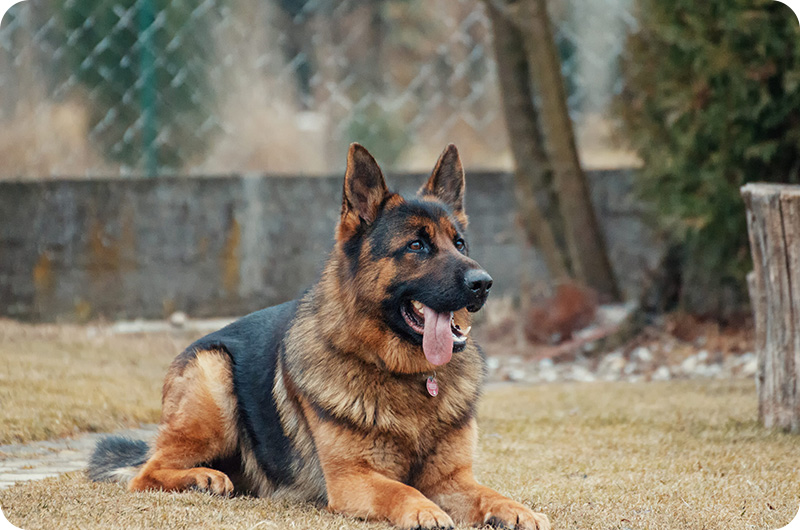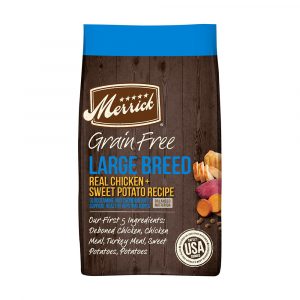 We recommend Merrick Grain Free Large Breed Dog Food for German Shepherds. Like the previous dog food, Merrick provides a grain-free alternative to your German Shepherd, so it doesn't pack many carbohydrates as it is growing up and developing. When nutrition is more centered on essential nutrients, bone growth and muscular development improve.   
Merrick Grain Free Large Breed Dog Food uses chicken as the primary ingredient and source of high-quality protein. Deboned chicken is used, meaning your dog won't be getting a ground meal from slaughterhouse refuse, unlike other brands. If you are selective about the precise ingredients used for your dog's food, brands like Merrick can deliver.

On the carbohydrates side, we have sweet potatoes and other wholesome vegetables that provide trace nutrients and dietary fiber, too. Take note that vegetables do not equate to grains, and grains, on the whole, have lower nutrition availability compared to whole vegetable ingredients.


Best Dog Food for Golden Retrievers
Retriever dog food can be tricky to come by because many big dogs are lumped together under one nutritional profile. The Golden Retriever is tagged as a large breed of dog, so it needs more nutrition than your average small or medium-sized dogs. The Golden Retriever's ancestry can be traced to weather-resistant working dogs, so you can imagine how this dog's anatomy is determined and how they develop over time.
They're built to work and to accompany their owners in the great outdoors. Golden Retrievers are also naturally intelligent and can be trained for various tasks, including rescue and explosives sniffing duties. This breed is versatile and can match other dogs' strength and intelligence of a similar class and scale.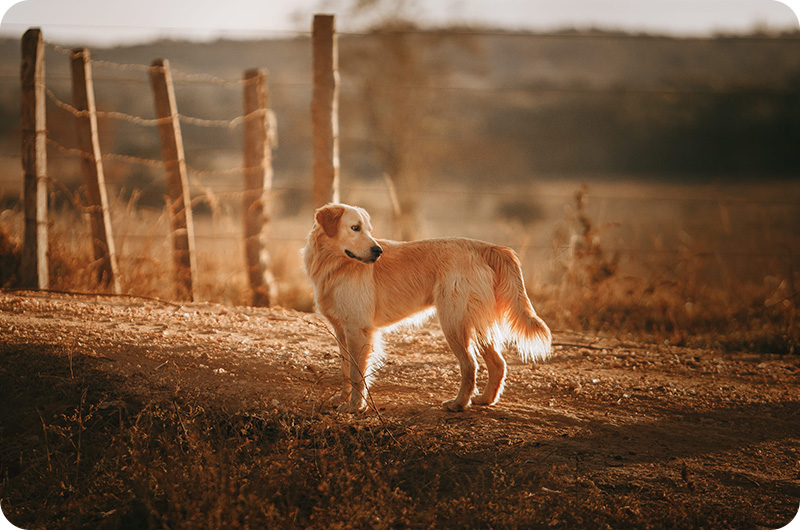 We recommend Royal Canin Golden Retriever Dog Food for your pet. Royal Canin is a specialized and high-quality brand often prescribed by veterinarians because of its high-quality product. Royal Canin Golden Retriever Dog Food is backed by decades of research. The kibble is also designed to complement the breed's straight muzzle.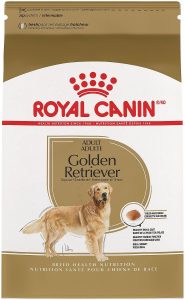 The shape and size of the dog food discourage bolting food and instead encourage the dog to chew, leading to better digestion. This dog food sits on top of the food chain to provide vital nutrients for skin health, heart health, and weight management.
EPA, DHA, and taurine will support your dog's heart function. The precise ratios of macronutrients ensure that your dog can maintain a healthy weight easily, minus the usual problems when using average or ordinary dog food that uses grains and other cheap sources of plant-based proteins and carbohydrates.

Best Dog Food for Shih Tzu
The Shih Tzu is a remarkable and prevalent toy dog breed with special nutritional needs. Unlike other toy dogs, this dog breed consumes a much higher amount of food. This tendency exposes the dog breed to potential health problems as it grows up, significantly if its diet is not moderated and the meals are not of high quality. The goal with this dog breed is to provide nutrient-dense meals with less or virtually no fillers. With no fillers, you can better control the portions and ensure that your dog will get optimal nutrition.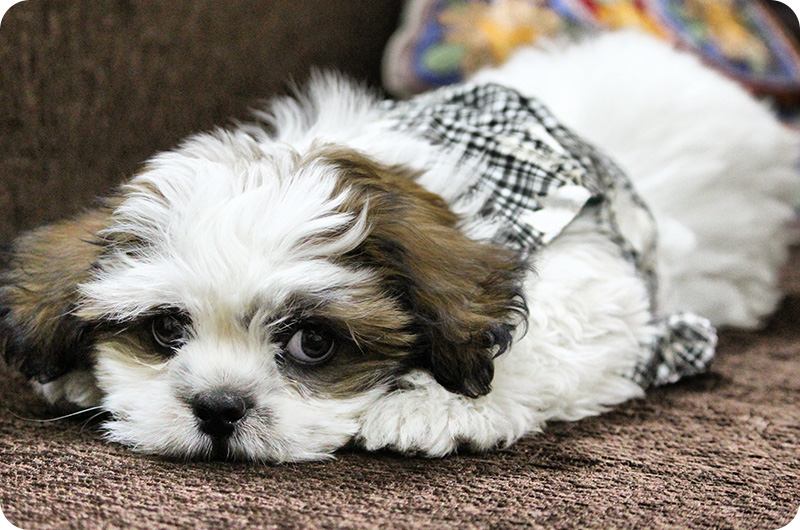 Our recommendation for the Shih Tzu is the Blue Buffalo Life Protection Formula Dog Food for Adult Small Breeds. They also have variations of this product for senior dogs and puppies. The primary protein source for the Blue Buffalo brand is chicken and brown rice.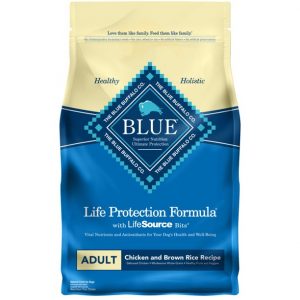 While Blue Buffalo is not a grain-free alternative, brown rice is very wholesome and safe for dogs because it is a whole grain and provides the highest plant-based protein ratio to dogs. Additionally, brown rice naturally has a high level of dietary fiber. The formulation is precise and doesn't overemphasize carbohydrates, unlike other dog food brands. Blue Buffalo is also naturally delicious because of the chicken and provides sufficient supplementation of vitamins and minerals to meet active dogs' needs.

Next on your reading list: